Like this page? Share it with friends or indicates that you like.
NEWS: New way to share textbooks in social network groups
Besides downloading manuals mechanics
OUR REPOSITORY
Have been created several groups in the social network for sharing among all workshop manuals and mechanics of all types of vehicles. Being a new system you can see the instructions for use in
THIS MANUAL
. You can use the following groups to share or create your own.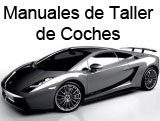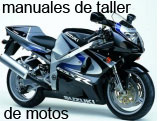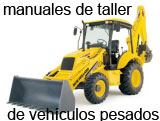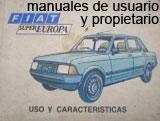 Main Repository Page
Workshop Manuals and Automotive Mechanics FREE :: File Repository RSS
Workshop Manuals RSS
Workshop Manuals and mechanical ranked by brand. Only for registered users, register HEREIt is free. Unless otherwise specified, all manuals are in Spanish but you will also find many manuals in English and one in French, Portuguese and Italian.
Containers
Folders / Files
(0 / 8)
Workshop manuals, parts, documentation and Alfa Romeo car
(0 / 41)
Workshop manuals, parts, documentation and Audi car
(0 / 39)
Workshop manuals, parts, documentation and BMW car
(0 / 19)

Workshop manuals, parts, documentation and Bajaj car.

(0 / 3)

Workshop manuals, service manuals, repair manuals, parts, technical documentation and parts catalogs for trucks Freigthliner Columbia.

(0 / 66)

Workshop manuals, service manuals, repair manuals, parts, technical documentation and parts catalogs for Caterpillar vehicles.

(0 / 1)
Workshop manuals, repair manuals, service manuals, parts, documentation and car Champion
(0 / 79)
Workshop manuals, parts, documentation and Chrysler vehicles
(0 / 53)
Workshop manuals, parts, documentation and Citroen car
(0 / 15)
Workshop manuals, parts, documentation and Ducati
(0 / 2)
Workshop manuals, parts, documentation and tractors and vehicles of Ebro
(0 / 2)
Workshop manuals, service manuals, repair manuals, parts, technical documentation and parts catalogs for Ferrari car.
(0 / 46)
Workshop manuals, parts, documentation and Fiat car
(0 / 108)
Workshop manuals, parts, documentation and Ford car
(0 / 105)

Workshop manuals, parts, documentation and vehicles of all brands of General Motors, ie Chevrolet, Daewoo, Isuzu, Buick, Cadillac, GMC, Holden, Hummer and Oldsmobile.

(0 / 6)

Workshop manuals, parts, documentation and Harley Davidson

(0 / 91)
Workshop manuals, parts, documentation and Honda car
(0 / 10)
Workshop manuals, service manuals, repair manuals, parts, technical documentation and parts catalogs for Hyosung vehicles.
(0 / 52)
Workshop manuals, parts, documentation and car automotive group consisting of Hyundai and Kia.
(0 / 3)

Workshop manuals, service manuals, repair manuals, parts, technical documentation and parts catalogs for JCB vehicles.

(0 / 3)
Workshop manuals, parts, documentation and Jaguar car
(0 / 9)

Workshop manuals, service manuals, repair manuals, parts, technical documentation and parts catalogs for motorcycles, motorcycles, ATVs and quads KTM.

(0 / 37)
Workshop manuals, parts, documentation and Motorcycle Kawasaki
(0 / 28)

Workshop manuals, service manuals, repair manuals, parts, technical documentation and parts catalogs for Komatsu car.

(0 / 23)

Workshop manuals, parts, documentation and Kymco motorcycles and motorcycles.

(0 / 9)
Workshop manuals, parts, documentation and Lada car
(0 / 3)
Workshop manuals, parts, documentation and Lambretta Motorcycle
(0 / 20)
Workshop manuals, parts, documentation and Land Rover car
(0 / 1)
Workshop manuals, parts, documentation and Lotus car
(0 / 8)

Workshop manuals, parts, documentation and Massey Ferguson car.

(0 / 31)
Workshop manuals, parts, documentation and Mazda car
(0 / 32)
Workshop manuals, parts, documentation and Mercedes car
(0 / 52)
Workshop manuals, parts, documentation and Mitsubishi car
(0 / 7)
Workshop manuals, parts, documentation and marine engines for boats, ships and boats.
(0 / 3)

Workshop manuals, service manuals, repair manuals, parts, technical documentation and parts catalogs for New Holland car.

(0 / 90)
Workshop manuals, parts, documentation and Nissan car
(0 / 24)
Workshop manuals, parts, documentation and Opel car
(0 / 44)
Workshop manuals, parts, documentation and Peugeot car
(0 / 38)
Workshop manuals, parts, documentation and car Piaggio, Vespa, Gilera, Aprilia and Derbi
(0 / 8)
Workshop manuals, parts, documentation and Porsche car
(0 / 103)
Workshop manuals, parts, documentation and Renault car
(0 / 13)
Workshop manuals, parts, documentation and Rober car-MG
(0 / 11)
Workshop manuals, parts, documentation and Scania heavy vehicles
(0 / 32)
Workshop manuals, parts, documentation and car Seat
(0 / 8)
Workshop manuals, service manuals, repair manuals, parts, technical documentation and parts catalogs for Ssangyong vehicles.
(0 / 18)
Workshop manuals, parts, documentation and Subaru vehicles
(0 / 89)
Workshop manuals, parts, documentation and Suzuki car
(0 / 94)
Workshop manuals, parts, documentation and Toyota car
(0 / 77)
Workshop manuals, parts, documentation and Volkswagen car
(0 / 28)
Workshop manuals, parts, documentation and Volvo car
(0 / 109)
Workshop manuals, parts, documentation and car Yamaha
Submitted By:

Submitted On:

08 July 2013

File Size:

4,998.77 Kb

Downloads:

78

Rating:
Short Description:

Universal emulator functions and signals Pitarch 600 Tester Manual. This workshop manual is written in Spanish

Submitted By:

Submitted On:

12 July 2013

File Size:

672.60 Kb

Downloads:

168

Rating: